Plastex and Bellissima DMS to leave a stamp on Labelexpo 2023
Press Release – 11.09.2023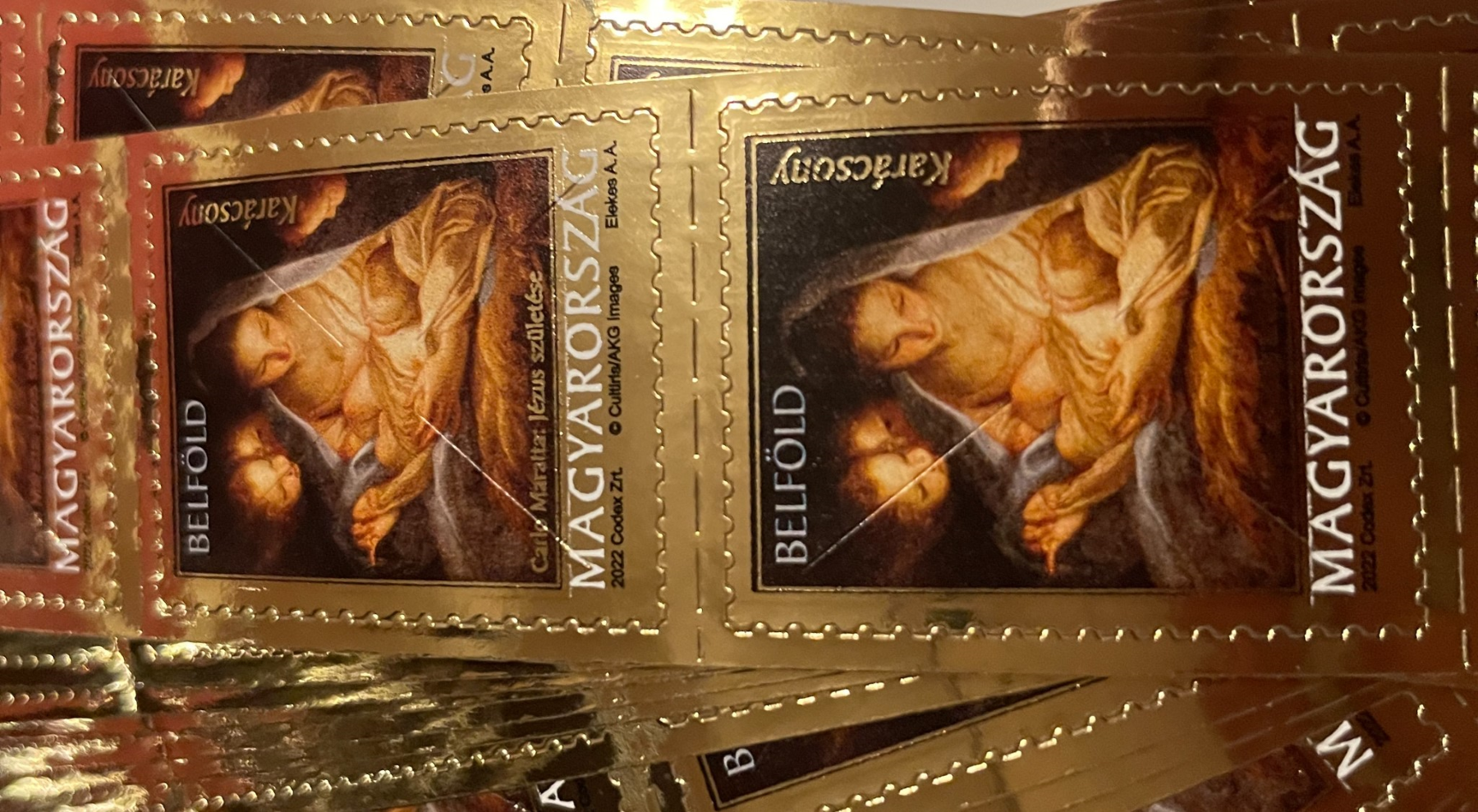 International prepress software company, Hamillroad Software is proud to announce that Plastex s.r.o, their Bellissima DMS trade shop in Slovakia, has been nominated for two prestigious and highly coveted FlexoTech Awards for their Hungarian Christmas 2022 postage stamps, printed using Bellissima DMS. Plastex produced the printing plates for the Christmas stamp featuring Carlo Maratta's classicist artwork, "The Birth of Jesus," designed by graphic artist Attila André Elekes. The stamps were printed by Codex Securities Printing Company in Hungary.
This remarkable accomplishment has earned them two nominations at the FlexoTech Awards 2023 for Best Labels (process) and Best Newcomer categories. The winners will be announced at the esteemed FlexoTech 2023 Awards on 11 October this year at the Royal Lancaster in London.
Although Hungarian postage stamps have historically been printed using 4-color offset, advances in flexography and Bellissima's unique screening are paving the way for a new era in printing stamps. Plastex has proven that anything is possible in flexo, and the level of image detail they have achieved is simply outstanding.
Plastex, through the adoption of Bellissima DMS screening technology, tackled the complex demands of printing stamps using flexo, resulting in exceptional stamps.
Klaudia Maňúrová, Production Manager for Plastex said: "Stamps, though small in size, require graphics that are not only clearly visible but also easily readable. When graphics are magnified 5-10 times their original size, tiny details can be lost and flexo has previously struggled to overcome the complex demands of printing stamps. That has all changed with Bellissima's Ultra High-Definition printing capabilities and we've been able to reproduce these special design elements and achieve exceptional image fidelity."
Jane Petrucci, Head of Marketing for Hamillroad and Bellissima DMS said: "We are so impressed with the outstanding results we are seeing Plastex produce with Bellissima DMS and delighted to see them winning business by converting jobs from litho to flexo. They are true leaders in the field of flexo printing."
To see the award-nominated postage stamps and learn more about Plastex's success stories with Bellissima DMS, please head over to the Bellissima DMS Stand 11B25 in Hall 11 at Labelexpo this week.
For more information on how Bellissima DMS can help your business drive efficiencies, visit: https://hamillroad.com/bellissima-labelexpo or email: info@hamillroad.com.
— END —
About Hamillroad Software :
Hamillroad Software is a global supplier of industry leading screening solutions for the printing industry that enable customers to achieve the very best in printed image fidelity whilst reducing production costs (ink and time on press) and increasing capacity.  
Brands are adopting Hamillroad's pioneering screening technology, not only for outstanding shelf appeal, but also for the reduction in ink and waste, which means printing is more environmentally friendly. 
Hamillroad's patented Digitally Modulated Screening (DMS) is the best screening technology available today and is available for Flexographic (Bellissima DMS) and Lithographic (Auraia DMS) printing. The result is an unprecedented quality of screening, which is easy to plate and print.   
Hamillroad Software has its headquarters in Cambridge, UK, and delivers globally. For more information visit: www.hamillroad.com, or if you would like us to contact you regarding our Bellissima solution, please leave your details at https://hamillroad.com/bellissima-resellers 
Hamillroad Software has its headquarters in Cambridge, UK, and delivers globally. To find out more about Bellissima DMS, visit: https://hamillroad.com/bellissima-resellers/
Media Contact:  
Jane Petrucci, Head of Marketing 
Hamillroad Software Limited  
T: +44 (0)1223 616449 / E: jane.petrucci@hamillroad.com  
www.hamillroad.com
About Plastex: Plastex has over 30 years of experience in print. Their team collaborates with clients, and their personnel are specialists in specific production areas. Plastex's primary objective is to produce quality products and offer customers a variety of services to meet their needs. They have received numerous awards for their work, but the most significant recognition is the satisfaction of their valued customers.
---