FirstPROOF Pro
FirstPROOF Professional is a powerful color accurate prepress soft-proofing workflow product built on top of FirstPROOF Standard that includes a larger tool set and significant additional features. When added to a Harlequin, Esko-Graphics, Presstek DI or TIFF RIP it provides a number of extremely sophisticated capabilities.
The color management solution in FirstPROOF Pro is a completely new innovative method for generating color accurate soft proofs, which is inexpensive, easy to use and fast; thus removing the need for hard-copy proofs.
The larger tool set provides specialist prepress tools for further checking of jobs, which greatly reduces errors. In doing so, users of FirstPROOF Pro can detect many more prepress problems before exposing film, burning plates or worse still printing pages, thus saving valuable time and money.
Among the additional features is the ability to rotate separations (for example when an extra 90-degree rotation has occurred), merge separations (such as P Blue CV & P Blue CVC) and the ability to also print.
Highlights
High-performance remote (LAN) image viewing - pan, zoom, rotate and flip
Job control - approve, reject, delete and output jobs
Positional tools - coordinates, adjustable rulers, gridlines and guidelines
Color tools - background paper color and opaque inks
Modern UI - job hierarchy, job information, page thumbnails, navigation window and tooltips
Measurement tools - distances, areas, screens (frequency and angle), color, density and barcode support
Advanced tools - view black, ink limits, dot gain, tone curves, cylinder seam and duplex view
Color-accurate viewing including a gamut check tool
Page modification - crop, rotate, merge, knockout and clean
Printing - separations, progressives or composites to any printer
---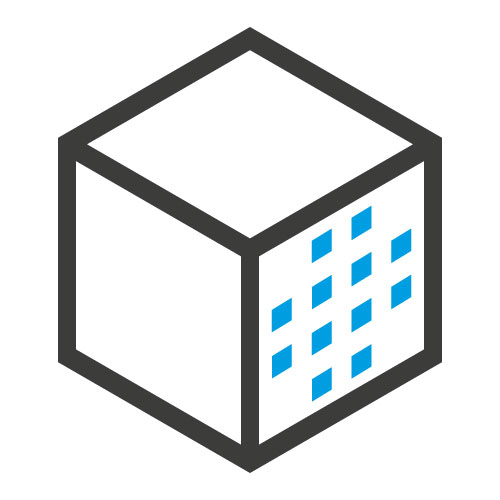 Try FirstPROOF Pro
A fully-functional 28-day trial version of FirstPROOF 7, the latest version of the world's most advanced prepress soft-proofing software.
Download a FREE
28 Day Trial of FirstPROOF
---
Buy FirstPROOF today
High-performance viewing
At the heart of FirstPROOF is a high-performance viewing engine that is capable of viewing high-resolution data from Harlequin, Esko Flex (LEN), Presstek DI or any TIFF RIP. FirstPROOF allows the user to zoom in and out rapidly and to pan and rotate the view in real-time to see what has been RIPped in the job. Any mistakes or problems in the job are easily detected, allowing the user to guarantee that what is printed will be right the first time.
Job control
Jobs that have been viewed can be either temporarily marked as approved/rejected or permanently output/deleted. Annotation notes can be attached to each job.
Measurement tools
FirstPROOF Professional contains advanced, easy to use tools for measuring distances, screens, densities, and barcodes. These can be used to check details including: traps, overprints and halftone screen details such as frequency and angle.
Advanced tools
FirstPROOF Professional also contains powerful tools for checking other problems in jobs for example: the ability to apply dot gain, check moiré, verify ink limits, review cylinder seams and match front to back alignment.
Color-accurate viewing
One of the latest features in FirstPROOF Professional is a completely new and innovative method for color-accurate viewing of jobs, which is inexpensive and quick and easy to use. This feature significantly reduces or removes the need for slow and costly hard-copy proofs leading to further savings in time and money.
Page modification
As well as its soft-proofing capabilities FirstPROOF Professional also contains many additional workflow features that would usually be associated with much more costly systems. Among these are: the ability to modify/merge separations (e.g. P 123 CVC and P 123 CV) and rotate/mirror those separations where an incorrect orientation has been applied.
Support for macOS 10.15 Catalina and Windows 10

Ultra High-Definition (UHD) 8k Monitor support

Faster localized roaming on screen

2-bit, 4-bit, and 16-bit TIFF file support

BigTIFF support

64-bit PC & Mac application
Search multiple RIPs to find a job

View jobs from remote RIPs

Unique Trap Black tool

High-performance remote viewing – pan, zoom, rotate & flip

Job control – approve, reject, delete and output jobs

Positional tools – coordinates, rulers, gridlines and guidelines

Color tools – background paper color and opaque ink
FirstPROOF Guide to Color Management
The problem
When viewing soft-proofed 1 bit data, it rarely matches what is going to be printed on press.
This is mainly due to three phenomena:
1. dot / ink gain
2. color space chromaticity differences
3. ink trapping
This of course assumes that the press can print consistently, which in itself is not guaranteed due to the many varying parameters affecting it - temperature, humidity, blankets, rollers and ink flow, to name a few.
To get a color-accurate soft-proof on a monitor of what is going to be printed on press, you therefore need to adjust the 1-bit data being viewed to compensate for these differences.
The FirstPROOF Guide to Color Management
Download the FREE Guide
Operating systems supported
Windows 11
Mac OS X (Intel) 10.6 and up
RIPs supported
Harlequin RIP versions 3 and 4 with limited functionality
Harlequin RIP versions 5, 6, 7, 8 and 9
Harlequin RIP version 10 (Multi-RIP, both 32-bit and 64-bit)
Harlequin RIP version 11 (Multi-RIP, 64-bit only)
Harlequin RIP version 12 (Multi-RIP, 64-bit only)
Esko Flex RIP (LEN format)
Presstek RIP (DI format)
All TIFF RIPs