BELLISSIMA DMS CASE STUDY:
Flexografix, USA
---
A Relationship Built to Last
---
The Company
Ken Pavett is the CEO of Flexografix, a Chicago-based innovative reprographic company specializing in the manufacture of high-quality printing plates and sleeves.
"I am drawn to products that enable Flexografix to provide solutions that help our customers differentiate to grow their businesses," comments Ken.
"Andy Cave showed me Flexo samples – these were packages that had been separated and plated using Bellissima – and they had the smoothest looking drop-offs and fades-to-zero I had ever seen".
Ken continues: "I recognized that Bellissima could be a significant product differentiator that complements Flexografix's core value of Technical Excellence and immediately committed to supporting Hamillroad's early development work on the product as the first Beta site in the U.S.".
Ken was equally impressed by the team at Hamillroad, saying: "Andy communicated integrity, trustworthiness, and commitment from the very beginning of our business relationship; he then delivered on every commitment he made to us, every time".
"We offer Bellissima as a premium screening option, helping our customers better compete against Offset and Rotogravure. The Bellissima technology is so good that it has allowed one of our customers with a 40-year-old Flexo press to compete with its Offset-printing sister companies with no compromises! They were turning those jobs away before Bellissima," exclaims Ken.
I recognized that Bellissima could be a significant product differentiator that complements our core value of Technical Excellence
The Customer Experience
Another one of Flexografix's print customers completed a production trial run for one of the world's most prestigious toy companies using Bellissima.
Ken describes the project: "The goal was to convert 32 brand spot colors to 4-color process to reduce printing costs."
Ken continues: "Previous attempts were unsuccessful, as the brand owner decision-makers found printed rosette patterns visually objectionable compared to spot color printing – even at 175lpi resolution".
And the result: "Using Bellissima (350-450lpi), the spot colors now converted to process appeared smooth and uniform. As a result, our customer's Product Manager commented: "Bellissima is the closest thing we have seen to continuous tone Flexo printing. All parties were impressed, and the project was a success".
Ken has built a desirable reputation within the Flexographic industry as a leader and innovator. With this, he is often invited to participate in special projects at events demonstrating Flexo technologies.
"The best comparison of Bellissima to conventional screening I witnessed came while printing a characterization for use at a GMG Best In Class Roadshow. The printing was completed at Nilpeter USA on the New FA Press".
"Both Bellissima and conventional screening technologies were previously optimized and fingerprinted, then GRACoL curves were created individually for each screening platform – for a visually accurate color comparison".
Nilpeter's Technology Center Manager at that time, Keith Nagle, commented: "That's Badassima" when studying the printed Bellissima (right) vs. conventionally screened comparison of the images below: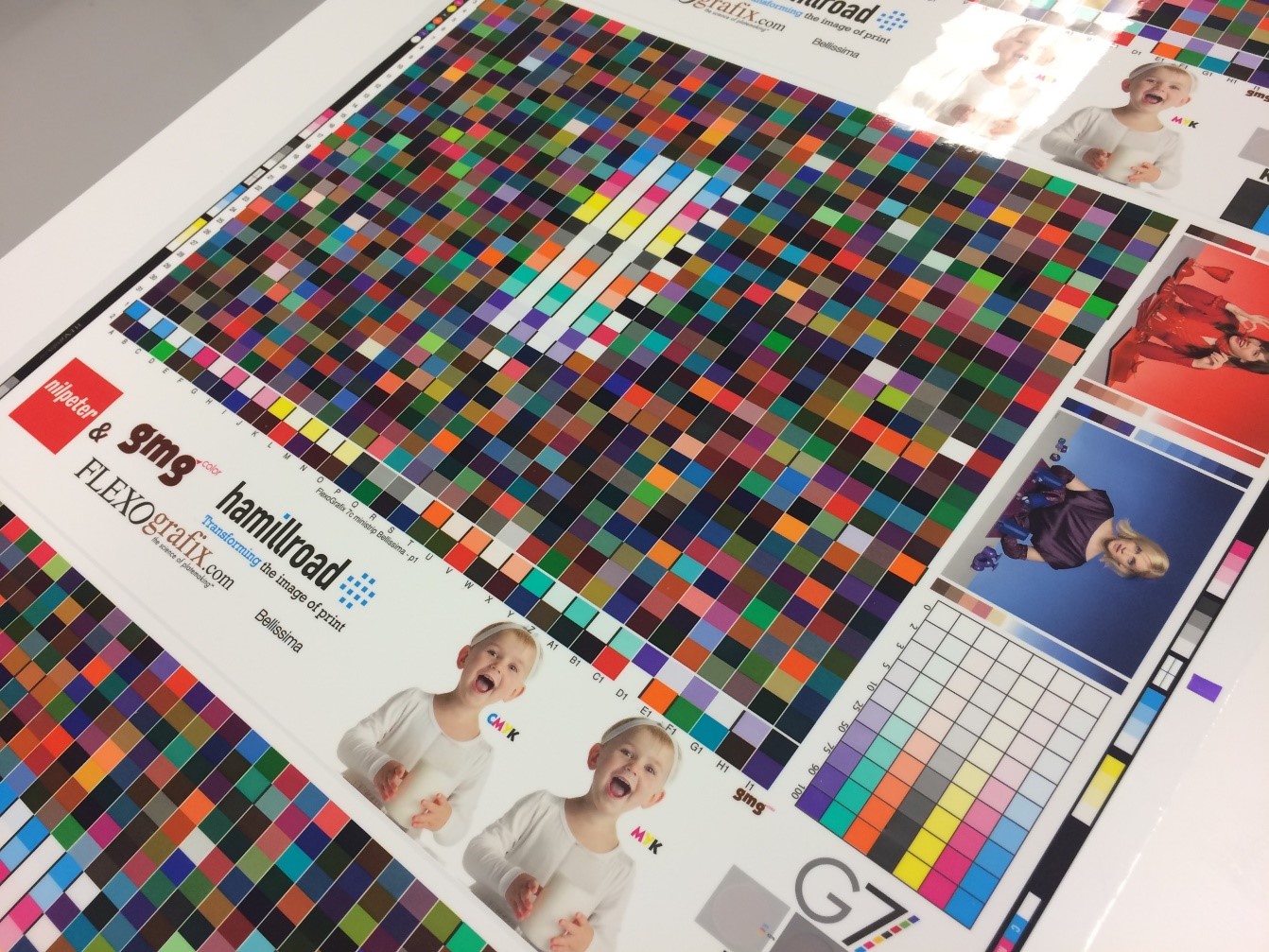 ---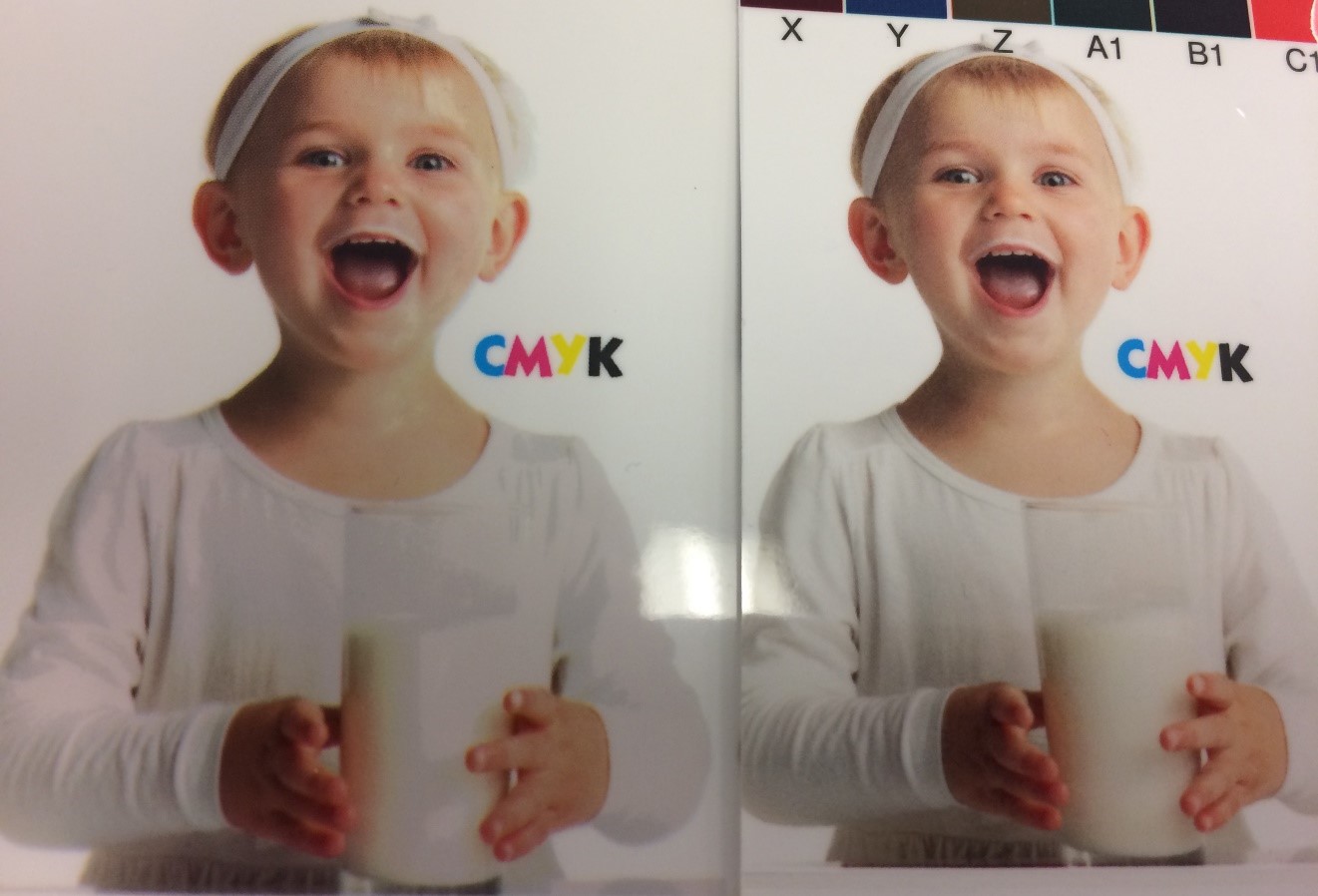 Commenting on the print, Ken says: "The high level of detail, smooth handling of drop-offs, and improved print contrast of the Bellissima-screened image is extraordinary. Both images were printed on back-to-back test forms under tightly controlled print conditions. The same continuous tone file was RIPped using conventional (200lpi AM) and Bellissima screening. Both screening technologies used optimized 0.067" MacDermid ITP-60 photopolymer plates".
A Lasting Relationship
Commenting on the business relationship with Hamillroad, Ken states: "the level of support we have received from the Hamillroad team is outstanding. From the beginning, Hamillroad allowed a collaborative relationship to form. I would raise a print concern, share the print samples with the support and development teams who would address it with a prompt product improvement. E-mails, sometimes texts – often with questions on both sides – were sent, and we were and are ALWAYS treated like a valued customer with a timely response".
"As Hamillroad prepared to take Bellissima to market, they not only improved the screening to address the print challenges we had experienced but also helped to simplify the workflow and standardize the plate-making processes. Bellissima works as described. It is a significant product differentiator for our Flexo packaging printers".
"In my career, I have been fortunate to play an active role in the evolutionary change that Direct-to-Plate brought our industry. In my opinion, Bellissima is the disruptive technology that leapfrogs Direct-to-Plate as the most significant technology advancement I have experienced thus far. It helps our customers grow their businesses and creates a more engaging and enjoyable experience for both our Customers and for the Flexografix's team". concludes Ken
Bellissima works as described. It is a significant product differentiator for our Flexo packaging printers.
---
www.flexografix.com
---