Flexo-printed flexible packaging, labels
Catapult Print adds Bellissima Digitally Modulated Screening Technology for flexo printing of flexible packaging and labels at 4,000 dpi.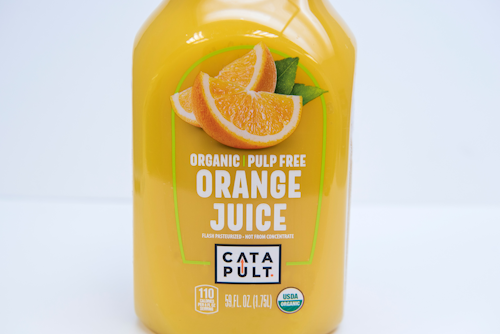 Catapult Print offers flexo-printed flexible packaging and labels created using new Bellissima Digitally Modulated Screening technology from Hamillroad Software. According to the company, Bellissima DMS offers a fusion of the best characteristics of Amplitude Modulation (AM), Frequency Modulation (FM), Cross Modulation (XM), Geometric (G), and Concentric (C), while avoiding their limitations.
Bellissima DMS modulates every pixel it produces, precisely controlling the dots in each separation, while its stochastic rosette interposes the dots between the separations. This process ensures noise and moiré are eliminated. In addition, the stochastic rosette maximizes the ink-on-paper area and minimizes the amount of ink-on-ink to expand the available color gamut, while eliminating color shifts due to registration.
The screening technology's carefully-controlled dots produce presswork equivalent to a traditional 350- to 450-lpi screen, with incredible image detail from highlights to shadows, says Catapult. Flat tints are "flat," while vignettes fade smoothly to nothing, enabled by printed highlight dots as low as 1% and shadow dots up to 99.5%.
Working at 4,000 dpi, the screening includes features such as 100% solid-surface patterning options and solid object protection. Common printing press issues, including bounce, barring, and slur, are all reduced significantly, Catapult notes.
Read online: https://www.packworld.com/design/materials-containers/press-release/13376642/flexoprinted-flexible-packaging-labels